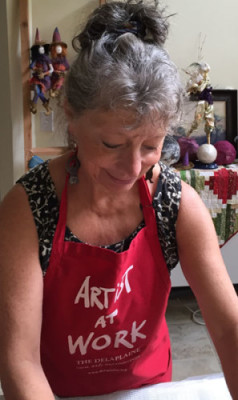 Madeline Beaudry creates wearable art and figurative sculptures. She works in clay, wool, silk and other natural and synthetic materials. Her greatest inspiration comes from nature.
"Most of all I think of myself as a storyteller. The joy of working with mixed media is to see presence and potential in everything. I
love when, through the introduction of a particular energy, heat, movement, time, etc., materials begin to take on a life of their own.
This becomes my working environment of constant expectation and anticipation of surprises and miracles."
Rue Magic Studio
|
Map
15 Corey Trail, Wyoming RI 02898
401.539.1187, 401.368.2535
maabeaudr@gmail.com